Strategically, the main products of Agile Bank's portfolio were the point of sale (POS) and mobile point of sale (mPOS) machines which allows businesses to accept payments with a physical credit and debit card.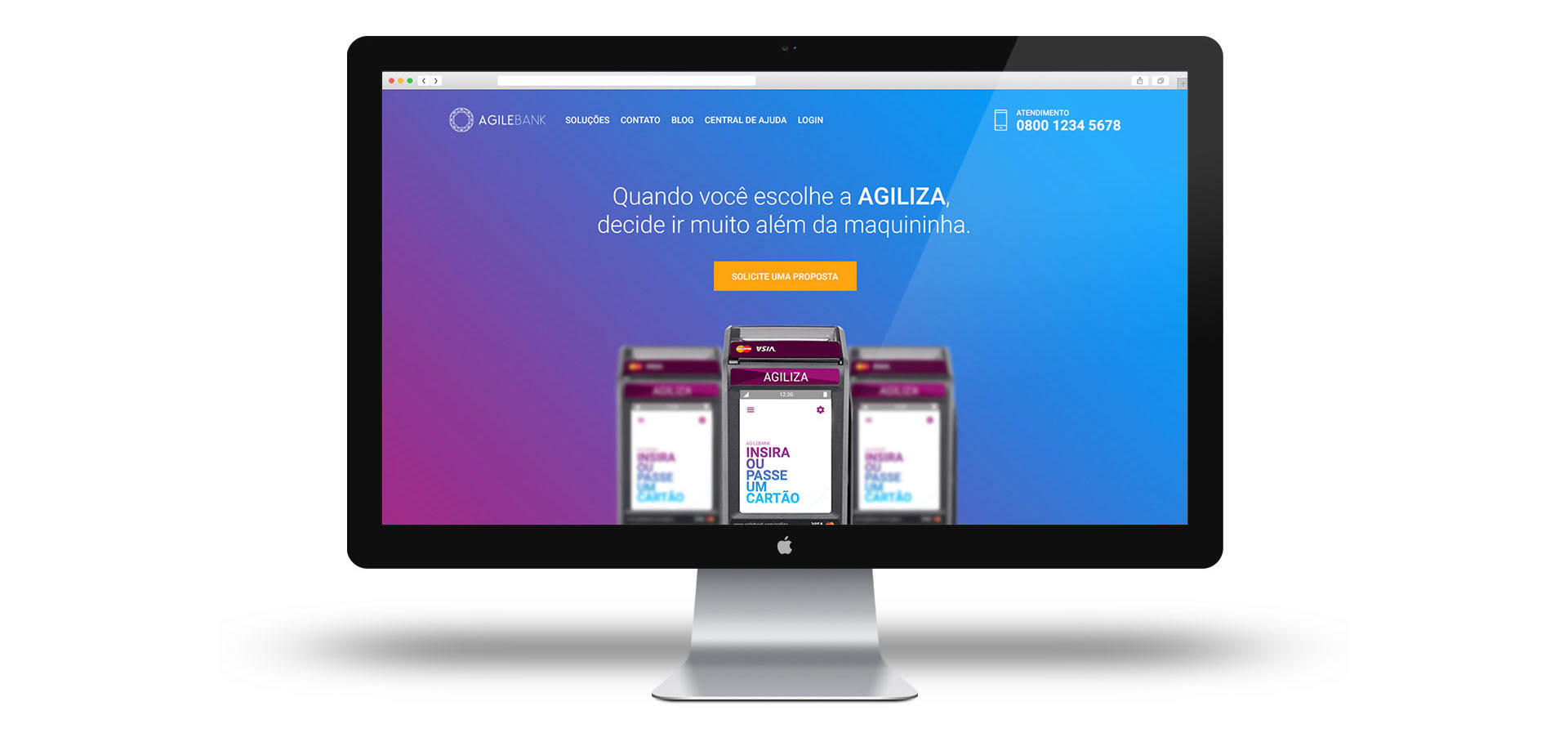 These equipments could be ordered on the internet and besides, users would have access to an online dashboard to manage their sales.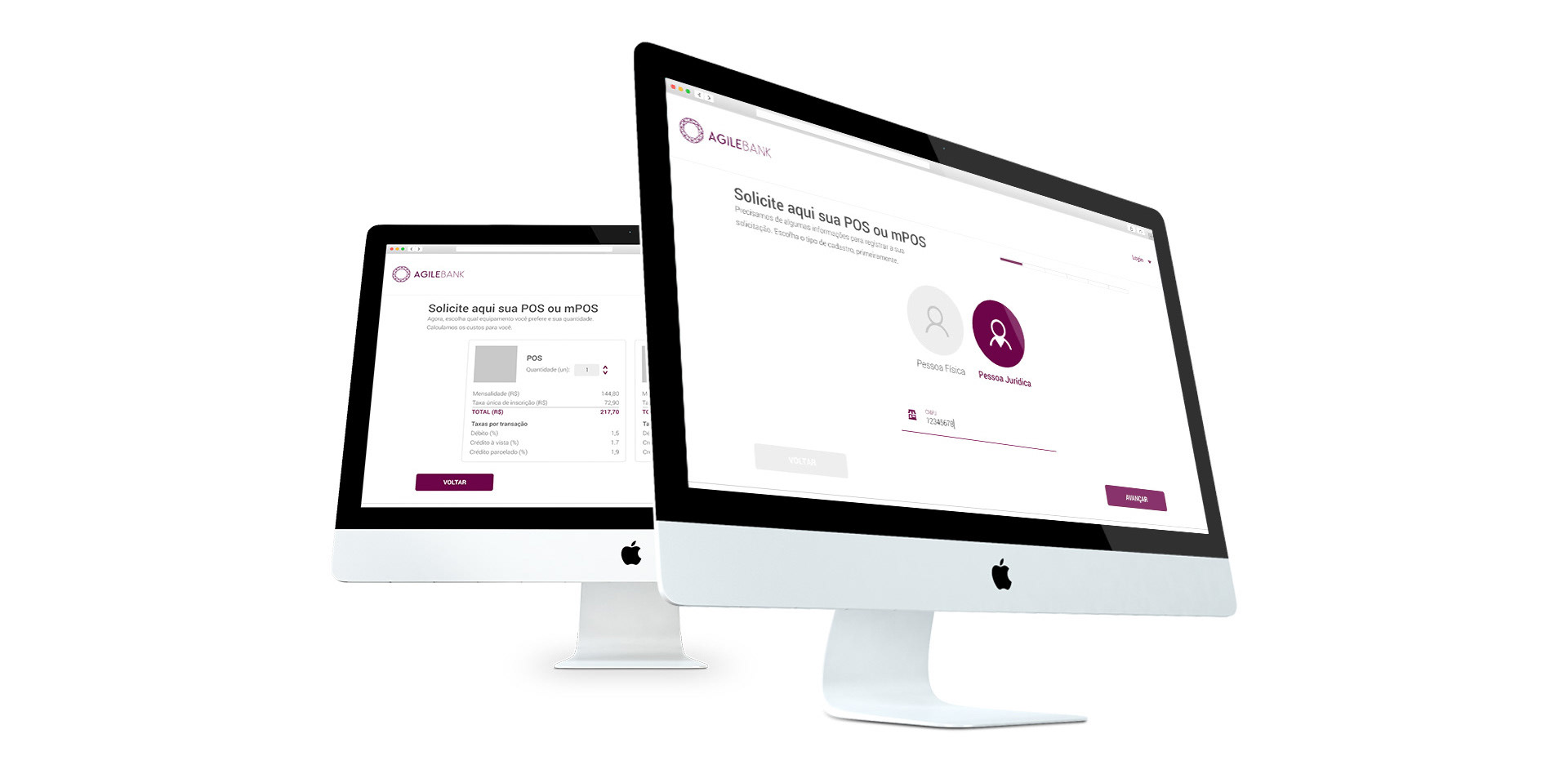 I was responsible for defining the product backlog, benchmarcking and tasks follow up. As a result, we designed the whole user flow and prototyped the UI of the online dashboard.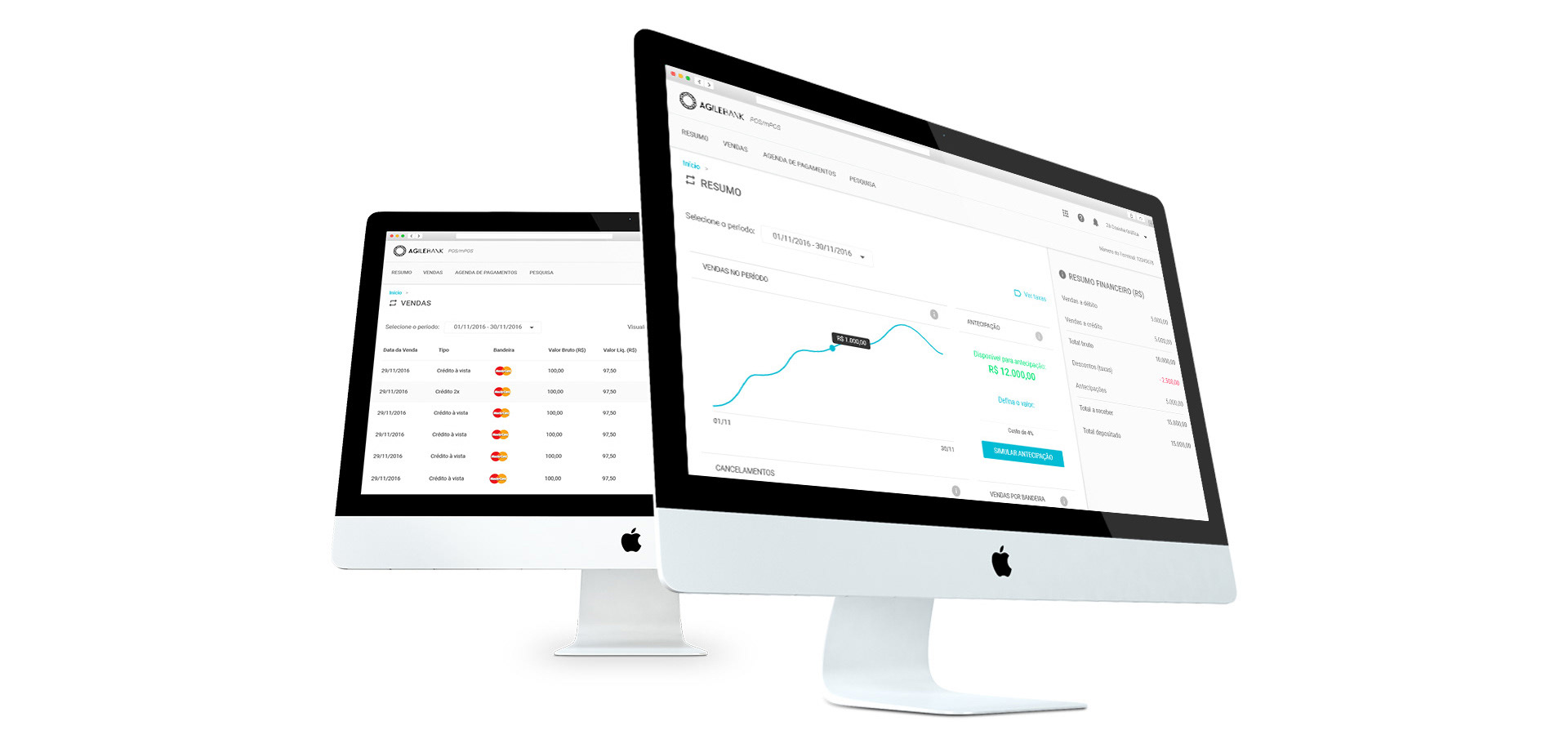 Also, I designed the UI of the software installed in the machines.